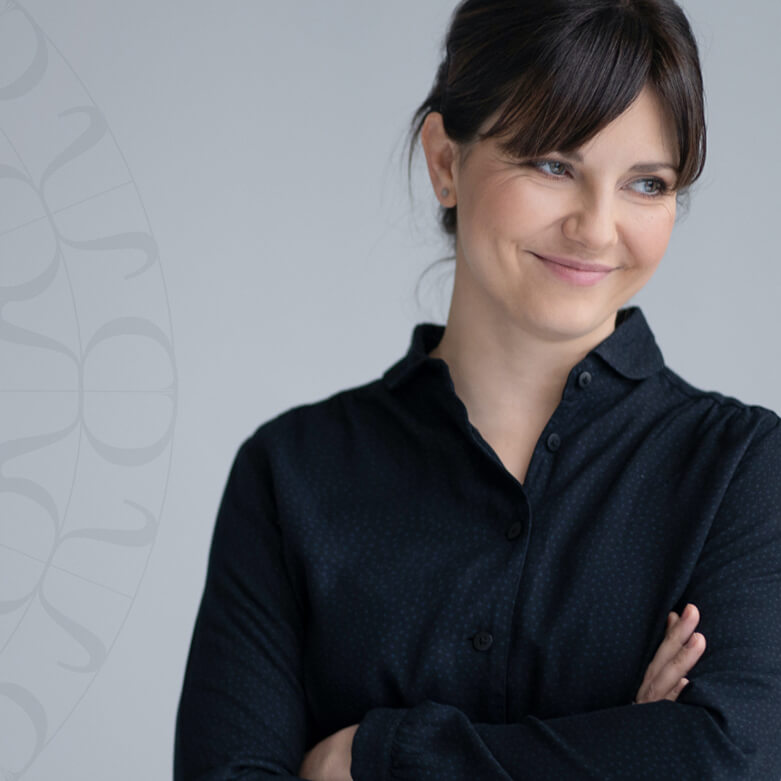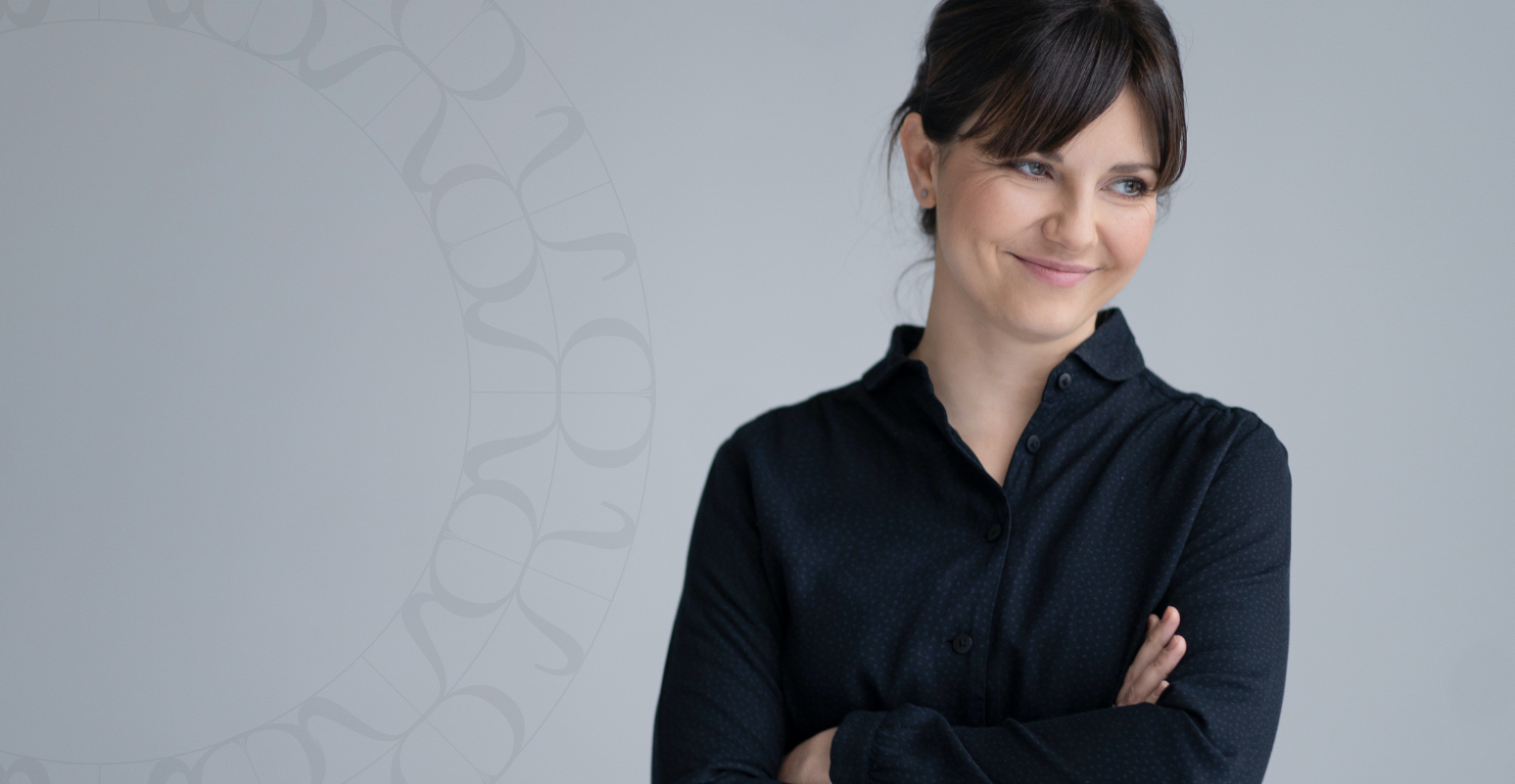 In my recruitment role I combine hard work ethics, strong business skills and have a natural, empathic approach to my clients.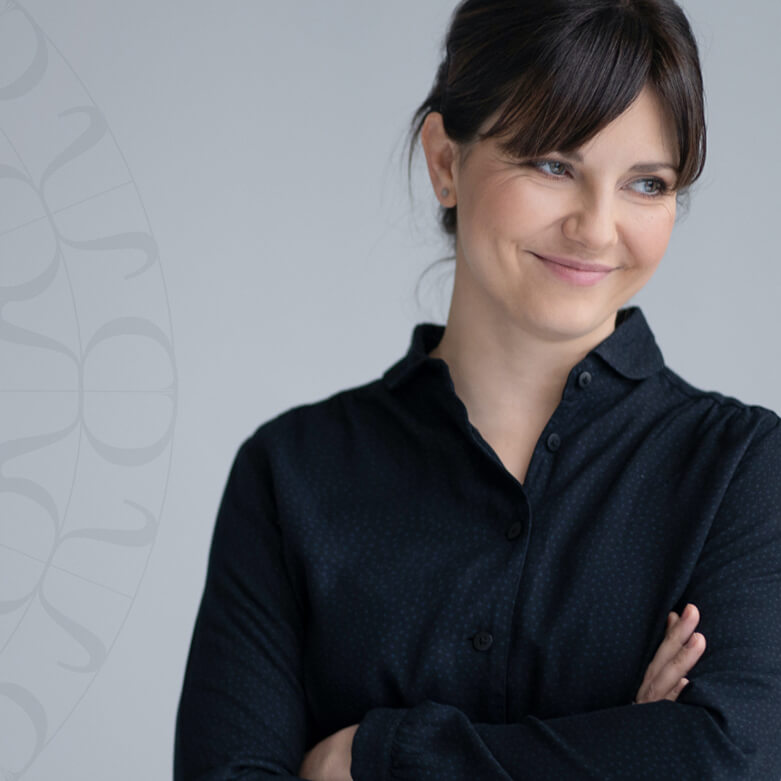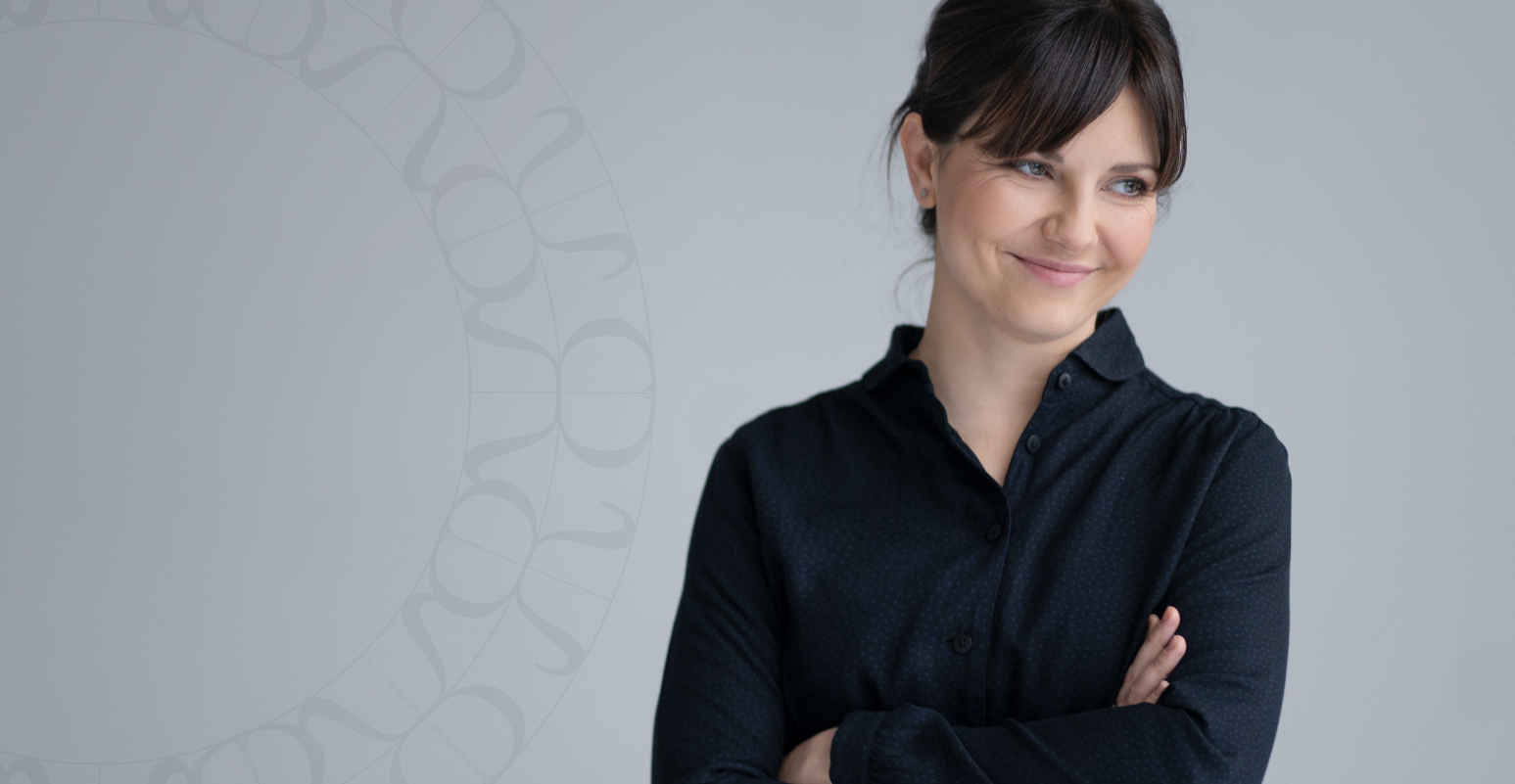 Hello. My name is Aleksandra Ratajczak.
I support my clients in recruitment process delivery. My services are dedicated predominantly to companies in the pharmaceutical and medical devices sector.
I believe that in a successful business we require clear communication, mutual engagement, a sense of security, positive energy, and honesty.
My name is Aleksandra Ratajczak.
I graduated from the University of Adam Mickiewicz in Clinical Psychology. For the last few years,I have been supporting clients in designing and implementing recruitment processes. I work with global and domestic companies. My competency has been established while working in leading recruitment and personal advisory companies such as Hays and Antal International. The industries that I feel most connected to are pharmaceutical, clinical research, medical equipment, and diagnostics.
In RECOO I support the organizations that indicate needs in recruitment. I recruit in across the field of life science. I also dedicate my services to supporting departments, to include legal, digital, administration, HR, finance, and R&D.
In my daily work I focus on authenticity and integrity. I question unfavorable standards, whilst pointing out constructive alternatives. I advise, analyze and investigate. I am inspired by a variety of views, chosen career development paths, various perspectives on careers, future aims and goals. I am happy when I can provide meaningful support, set actions in motion and make situations clearer. I strongly believe that in business we need clear communication, mutual engagement, a sense of security, positive energy, and honesty.
HOW CAN I HELP YOU?
RECRUITMENT PROCESSES
My core expertise is recruitment. I carry out recruitment processes for specialist, managerial, and top-level positions. I am experienced in single vacancies as well as mass-recruitment using search & selection and direct search methods. During an evaluation, I conduct a behavioural interview, which brings the client and I closer to determining the core qualifications desired by future employers.
OUT-SOURCING
Employee out-sourcing is a valued service, especially when a client's company aims to optimize employment and administrative costs. So-called 'body-leasing' practices can be of various types and durations. Depending on the client's needs, I always work towards suggesting a suitable solution.
Area of activity
Pharmaceutical Companies/ Medical Companies:
More
Sales Representative, Medical Representative (open and hospital care), KAM, ASM, Service Engineer, Service Manager, Sales Manager, Sales Director, BUM, Marketing Specialist, Product Manager, Marketing Manager, PR Specialist, Communication Manager, Regulatory Specialist, Tender Specialist, Tender Manager, Medical Manager, etc.
collapse
TA, SCTA, CRA, SCRA, LEAD CRA, Project Manager, Project Leader, Project Director, Line Manager, Clinical Research Manager, Clinical Operations Manager, Clinical Data Manager, Clinical Data Specialist, Medical Manager, Regulatory Specialist, Regulatory & Pharmacovigilance Manager.
collapse
Supporting functions:
More
Assistant, Management Assistant, Office Manager, Finance Manager, Financial Controller, Customer Service Specialist, Customer Service Manager, Personal Data Protection Specialist, HRBP, HR Manager, Recruitment Specialist, Legal Advisor, Lawyer , IT Manager, Logistic Specialist, Logistic Manager etc.
collapse
Clients and Candidates appreciated me for
Conscientious recruitment
The ability to identify needs, as well as planning and conducting the recruitment process in such a manner that it has the most effective format and outcomes.
Partnership and ethics
Working with the client, I identify recruitment needs and clarify requirements. I ensure that the chosen solution is beneficial and efficient for both parties. I support, advise and consult.
Effectivness
I recommend a well-matched group of candidates to significantly help and aid the task of selection.
Being a brand ambassador
I believe that by acting on behalf of the client, I become an ambassador of the client's 'brand'. I make sure that the recruitment process provides a positive candidate experience.
Clear and reliable communication
I ensure candidate and client engagement throughout every stage of the recruitment process through continuous contact and regular feedback. I feel it is crucial for me to inform each of the parties involved in the recruitment process about the status of the project, possible outcomes, and time frames/ timescales relating to the process.
Security / compliance with regulations
As a processor, I pay special attention to the protection of personal data and the confidentiality of candidates participating in recruitment processes. For this purpose, I have implemented consistent policies and procedures to ensure compliance with GDPR requirements. I apply appropriate technical and organizational safeguards to ensure the protection and confidentiality of personal data during the processing of applications.
I highly appreciate Aleksandra's holistic and individual approach to both the process and the candidate. When I receive a recommendation, I can be sure that it is fully valuable, well-thought-out, andghjo[ takes into account the needs of the business. In each of the recruitment processes Aleksandra is focused on the mutual benefit of all interested parties. Undoubtedly, her professionalism, flexibility and mode of actions draws attention.
Paulina Tyszkiewicz, HR Business Partner, Novartis Poland
Aleksandra shows a different dimension of recruitment processes. Her superior goal is to support and show that this process can run efficiently, qualitatively and with attention to the needs of all people involved.
Szymon Horaczuk / CEO/ Home Doctor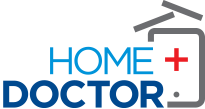 Cooperation with Aleksandra is effective and comfortable because of several reasons. The most important element is the fact that the quality and manner of Aleksandra's work builds a positive image of our company as an employer. This is confirmed by the candidates during the interviews. Aleksandra shows commitment to each project. The flexibility and organization of Aleksandra's work is also important, as she always has the process under control, takes care of its efficient course, quality and passes reliable information to candidates. She also adjusts her activities to the client's needs. Thanks to these characteristics, cooperation with Aleksandra is a pleasure and gives a sense of care for the process at a high level, at every stage.
Anna Kamińska / HR Business Partner, Fresenius Kabi Polska

Aleksandra is able to reconcile the needs of the client and the candidate in a unique way, looking for the best matches. She takes care of the details and communication of the process. She is extremely objective and direct in cooperation with the client, always bearing in mind the long-term and fruitful cooperation with client and candidate. I am pleased to recommend Aleksandra as an effective recruiter who ensures the highest level of "candidate experience" and ethics of action.
Anna Kosmatka / HR Manager, Glenmark Pharmaceuticals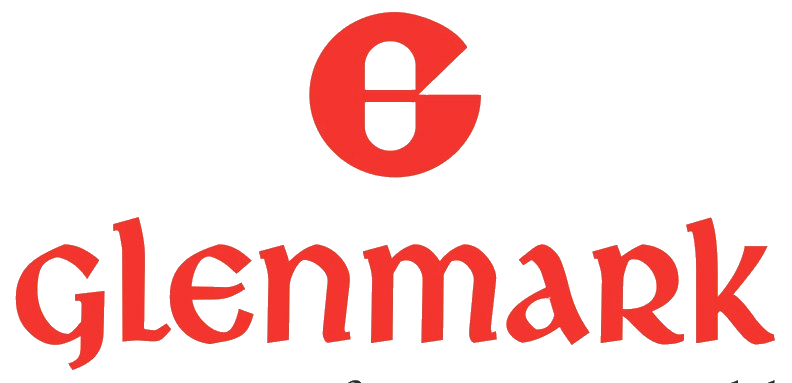 Aleksandra is a trustworthy partner in building a team of employees. Her ability to listen to the client's needs, commitment and ultimately - effectiveness is noteworthy. I have always been surprised by her naturalness, calmness and freedom of action. Working with her leads to the expected result because at the basis of her relationship with the client is mutual respect and attention to the needs of both parties. Once, even amazed by her approach at work, I asked a rhetorical question "how do you do it?", which fully reflects the level of my satisfaction with my cooperation with Aleksandra.
Robert Jasudowicz / International Sales Excellence Manager / ALFASIGMA

Aleksandra, we had the opportunity to meet in Hays during one of the recruitments. It was a long time ago. I remembered you for your unique approach to candidates after restructuring of my company and for good energy and empathy. I am happy that you are still in this business.
Dominika Jędrzejewska
My big dream is to work with people who do something with passion, giving their heart. Thank you, Aleksandra for maintaining faith that it is possible. Your feedback is the engine not only for professional development, but also self-development. Unique competence.
Joanna Baumel
Aleksandra is a very committed, competent and convincing person. Aleksandra is able to engage in the recruitment process with a balanced lightness of the conversation, she fully explains and clarifies the scope of responsibility, requirements and competences for the role. She gives her support at every stage of the process, building a mutual sense of security. Aleksandra's high personal culture, tact and honesty in the conversation deserve to be emphasized. I sincerely recommend cooperation!
Edyta Łupińska
Aleksandra has a rare approach to the candidates. What matters to her is not only the security and convenience of the company that is looking for an employee, but also the security and convenience of the candidate. She makes both sides feel like winners. I also appreciate the honesty and transparency of Aleksandra's actions.
Dorota Kordiał- Dworzańska
PERSPECTIVE ON THE WORLD.
Immersed in patterns and paradigms I followed the brightest path that I saw for me. A path that has become an idealized, beautiful, and unsurpassed image of myself, marked by family patterns, tradition, media, and social visions.
Having newly graduated as a Master of Psychology and knowing that my rightful place should not only be in my private office, I aspired instead to work within a global organization. I decided to use my aspirations and competencies to succeed in the recruitment industry. I considered it a "perfect combination". To work towards becoming a part of the business world, I directed my application to the global recruitment organization Hays, who were the leader in the recruitment market at that time.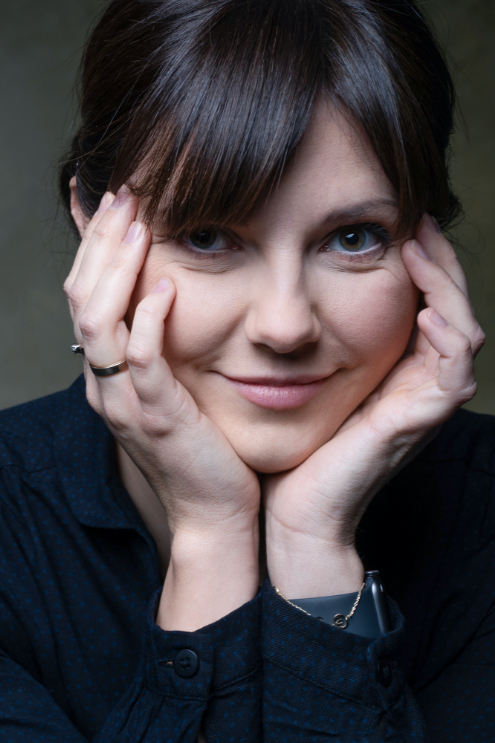 COOPERATION
If you feel overwhelmed your workload and need the support of an external recruitment consultant.
If you are struggling with designing and planning the next steps of your recruitment processes.
If you encounter difficulties in streamlining, focusing and implementing your recruitment processes.
If you wish to gain an outsourcing contract.
LET'S TALK!
This would provide you with a great opportunity to discuss potential solutions with me.