 ABOUT RECOO
01

PERSPECTIVE ON THE WORLD
Immersed in patterns and paradigms I followed the brightest path that I saw for me. A path that has become an idealized, beautiful, and unsurpassed image of myself, marked by family patterns, tradition, media, and social visions.
Having newly graduated as a Master of Psychology and knowing that my rightful place should not only be in my private office, I aspired instead to work within a global organization. I decided to use my aspirations and competencies to succeed in the recruitment industry. I considered it a "perfect combination". To work towards becoming a part of the business world, I directed my application to the global recruitment organization Hays, who were the leader in the recruitment market at that time.
It was a beautiful sunny day in the Summer of 2008. I was walking briskly along Złota Street in Warsaw towards fulfilling my professional dream. I felt excited, my head was confused, sometimes I was out of breath. I was soaking up this moment in my crowded Warsaw.
The meeting started on time. The office was calm, but my mind was chaotic. I had my last, frenzied thoughts and looked through prepared statements. After three stages of recruitment, I's been asked for this other, final meeting. I had received an invitation but wasn't sure what to expect and didn't ask. It was as if some inner strength was defending me against this question, for fear that I wouldn't receive the information I was waiting for so impatiently.
I've heard footsteps coming, then the sound of the door handle turning. Marek and Elena entered the room. They both took their places on each side of me, surrounding me and preventing me from leaving. After a short while, when I had already blushed and taken a few deep breaths, I heard the words "We won't let you go anymore".
Marek and Elena invited me to their recruiting world and that's how I started my adventure in a dynamically developing team dedicated to clients from the pharmaceutical, clinical trials, and medical equipment industries.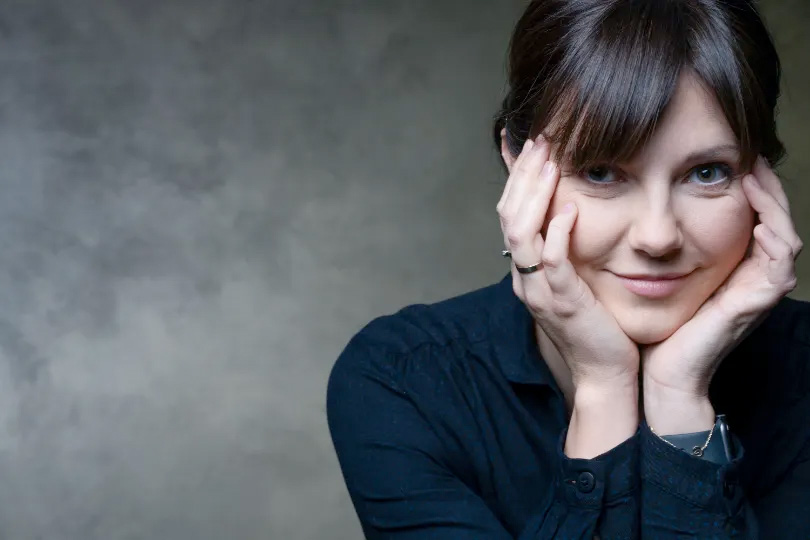 02

THE DEFINITION OF SUCCESS
The business world has set the bar high for me. Training and practice sessions. I have felt great excitement, and my mentors have given me the enthusiasm to enter new thresholds. I have grabbed my responsibilities with full enthusiasm. And so, step by step I became, in my opinion, a better version of myself, having developed strong corporate standards and gaining the courage to create and meet higher and higher goals. This was reflected in annual results, when after less than a year of work experience in the role I was awarded the title of the best Junior Consultant of the Year and achieved the results of an experienced Recruiter.
I managed numerous processes, to enable me to better understand the specifics of individual positions. I read industry articles and used the best support that provided most of the knowledge that my candidates were willing to share. Often, one or two phone calls were enough to inform me about the specifics of a role and other aspects I should focus on. I will not forget the day, in a meeting with a client where we discussed a newly created position, that I provided expertise and useful research on the subject for the other side. I discovered then how much satisfaction I got from creating positive, professional relationships with clients.
Days, weeks, months, and years passed. I lost myself in my job. Nothing mattered to me as much as my dedication to my daily professional responsibilities, especially since my job was strongly connected to people. The corporation taught me to love the career. I focussed fully on the cult of KPIs and standards as tools, which at that time seemed to be the only path leading to success. I accepted the lack of balance between my private and professional life, assuming that only this attitude is the determinant of my success. Finally, I believed that the result I achieved defined my life. I felt that regular 'emotional excitement' could result from the satisfaction of achievements and replace rest and inner peace.
However, the sense of satisfaction was diminishing. My career did not put a warm arm around me. It was not a pure and tender, transparent and safe relationship. It was often possessive and robbed me of emotional feeling and spontaneous self-expression. I realized that I acted like a programmed robot, where results and emphasis on their implementation were paramount. Yet, also human stories feed me as a human being. I have noticed that I have become an amalgam of features partly of mine and partly imposed by the consultant's desired image. I started looking at corporate values ​​and business culture. I realized that this was not the path of development for me and it would not help me realize my vision of supporting others. Numbers and plans are important – they determine us to act, but they cannot determine the entire relationship.
It was a wake-up call. I went from being lost, through reflection, to the first sobering conclusions. From this place, I bravely went further, looking for a way to implement my professional aspirations. I built my competencies in renowned recruitment organizations, I co-created and built a boutique recruitment agency. Years later, I realized that as a business partner I am obliged to do my job appropriately and this word may have a different meaning for each of us.
Aristotle described courage as "the golden mean lying between the pole of cowardice and the pole of excessive impulsiveness." He taught that to develop a quality that we lack, we must act as if we had it. I did that. In a corporation I have learned to work effectively within specific frameworks. I ensure that I understand processes and discovered that I can mould the business I know in my own way, whilst cultivating faith in people and their comfort.
Today I operate according to my principles and values. I question the unfavourable standards and suggest new ones constructively. I know what value I bring to the recruitment process and I make sure that all its' stakeholders feel safe and valued. These words may otherwise be considered a meaningless cliche, but for me they are real-life requirements, set in stone.
Today, I also know that I can build the respect of the client and the candidate by being patient, unobtrusive and by providing consistent actions that will become the basis of a lasting relationship. I also know that an international brand name and recognizable logo are not the only determinants of quality. Ultimately, what matters is the result and how you achieve it – and here it all comes down to the individual and a well-understood, human approach.
As a business partner I am attentive, looking for optimal, economic solutions that minimize the risk of failure. I have consolidated my perspective of the world. This perspective turned into a business – my RECOO, where I combine tough business requirements with an empathetic approach to people, while building my brand based on the most important value, which is authenticity.
I am very happy when my vision of empathetic, professional solutions becomes the same as my image in the eyes of my candidates and clients. I received many words of appreciation for my work, my character, and the way I conduct myself. These words are presented below as references. These testimonials, I hope, are the tangible reflection of my credibility.